About me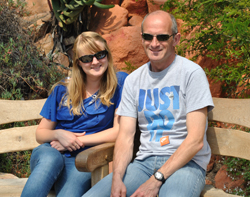 When retirement came after a long successful career in the Royal Air Force I wanted a second career that would give me real job satisfaction. I have been riding or driving for over 39 years and have driven in wide variety of countries, some of which seem to not have any driver training at all so keeping alert and paying attention was essential at all times. I have always enjoyed driving over the years and have ridden or driven everything from a motorcycle to a truck. Over recent years I have become more involved with road safety and a few years ago joined the Institute of Advanced Motorists passing both the advanced motorcycle and car tests. Driving instruction seemed the natural second career for me as seeing someone pass their driving test is extremely satisfying and this was my opportunity to pass on some of the experience I have gained over the years.
I chose to work with LDC because everybody is different and the LD System allows for flexibility in lessons so that you learn to drive safely at a rate that suits you. I aim to make every lesson enjoyable and as productive as possible. The LD System just helps me to do this more effectively.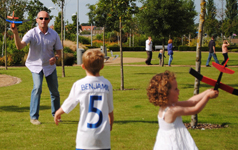 LDC have trained me in the latest adult coaching and training techniques so you can be assured the training I give will be of the highest standard. Lessons are always conducted in a calm, friendly and relaxed manner as I firmly believe in making pupils feel at ease during lessons.
I live in Welton just outside Lincoln with my wife Carron, a midwife, and my youngest daughter Claire who is a teacher in a local infant school. I have two other older children and five grandchildren so am a full time grandad as well. When not driving I enjoy seeing the family, being out on my Triumph motorcycle and doing some gardening (not so enjoyable sometimes but necessary!)
I hope this has given you a brief idea about me and I look forward to hearing from to take you on your journey to a successful driving test. Please feel free to click here to "Contact me"